Top 10 Reasons to Choose Vic
1. Historic and beautiful buildings like Burwash Dining Hall.
It looks like the Great Hall in Harry Potter because it was modelled after the Hall in Christ Church, Oxford. Award-winning architecture in our Goldring Student Centre and E.J Pratt Library inspires students to gather and connect.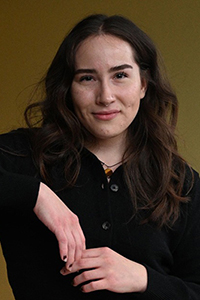 2. Abundant opportunities to engage.
Opportunities include student government, student newspapers, athletic associations, drama society and many cultural and special interest clubs.
"The Vic community has been this incredibly supportive and welcoming place for me to thrive. The first person I met on campus was Professor Jonathan Hamilton-Diabo who also grew up in Kanien'kehá:ka First Nations. He got me involved on campus and I had the opportunity to build relationships with other faculty and staff that have meant so much to me." - Iakoiehwahtha (Iako) Patton, Vic 2T4
3. A place to call home
.
First-year students are guaranteed a place in one of our five residences, home to approximately 800 students. Form deep, long-lasting friendships in our close-knit residence community.

4. Awards and bursary programs that are among the best in the country.
Victoria University's awards and bursaries program includes in-course scholarships with a starting value of $1,000 for all students who achieve an A-range average at the end of their first, second or third year.

"Scholarships from Vic allowed me to pursue opportunities abroad that significantly supplemented my in-class studies.  These opportunities were immensely motivating and important to my self-development as a researcher." –Daniel Storisteanu, Victoria College, Class Vic 2T11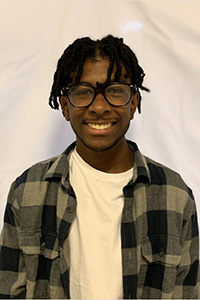 5. A focus on student support.
A personal counsellor, academic advisors, learning strategist, career advisor and an international student advisor are all available on campus. Learn more.
"My time here at Victoria College has been filled with laughter, camaraderie and above all, unforgettable memories. Vic truly looks after its students... a special community welcoming to all peoples… so come as you are!"- Noah Rudder, UofT Victoria College, Class of 2025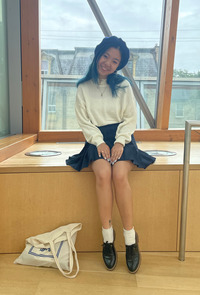 6. The award-winning first-year program Vic One.
In Vic One, students engage in a multi-disciplinary examination of the major figures and ideas that have shaped the world. Eight streams are available to choose from, with small classes of approximately 25 students making for an intimate and exciting academic exploration!
"The Vic One program allowed me to explore my interests in education, while also allowing me to meet life-long friends! Vic One and the Victoria College community made me feel welcome and supported all throughout my undergrad journey!" - Vivienne Thang Victoria College, Class of 2023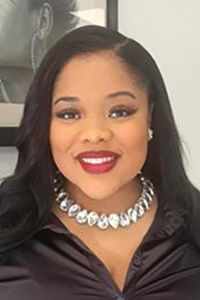 7. An abundance of support for BIPOC students.
This support includes admission awards for Black, Indigenous and Racialized students. Learn more here.
The Bader Opportunity Award was an immense support to me and eased my very anxious fears of not being able to afford bare necessities. I am forever grateful to Victoria College for providing me with this award. -Lashae Watson, Vic 2T2
8. Great resources, services and events for international students.
These resources include a transition-in advisor, international student orientation, an assistant dean of international students and more!

9. Academic home to Nobel Laureates, Rhodes Scholars and former Prime Ministers.
Vic supports students toward academic excellence. Distinguished teaching faculty inspire, challenge and know students by name in small classes with peer mentorship.

10. Fabulous food options!
The grandeur of our historic Burwash Dining Hall offers a variety of fresh food prepared by our award-winning chef and team who meet diverse dietary requirements and preferences. Several meal plans and dining styles are available including a more casual dining experience at Ned's Café.