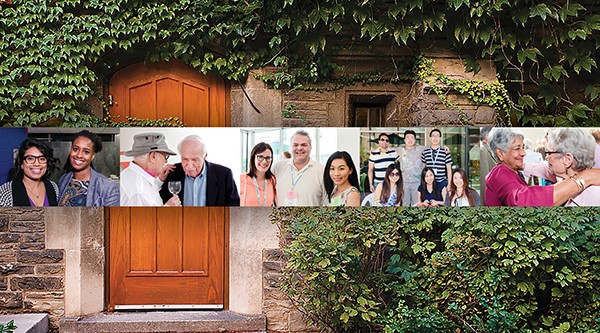 Alumni Reunion
The 2023 Alumni Reunion took place from Wednesday, May 31 to Sunday, June 4. Many Vic alumni attended virtual and in-person reunion events, reconnecting with friends and reminiscing about their days at Vic. The events included an online lecture, a special luncheon in Alumni Hall honoring graduates from over 50 years ago, and a celebration in Burwash Hall for the Vic alumni award recipients from 2019, 2020, 2021, and 2022.
The 2024 Alumni Reunion is scheduled to take place from Wednesday, May 29 to Sunday, June 2. We eagerly anticipate honoring the graduating years ending in 4 and 9. Stay tuned for details in early 2024!

Questions about the Alumni Reunion? Please email or call 416-585-4503 for more information.