With our three fellowship programs, we not only provide financial support for exceptional scholars, but also build a network of mentors, colleagues and friends.
In addition to these fellowships, last year has seen the initiation of a Research Affiliation Program, which encourages Victoria College Fellows to apply for funding for a research assistant. This opportunity in turn allows Vic undergraduate students to learn about research methods and to work closely with a faculty member, all while joining the Northrop Frye Centre community.
A newly appointed member of the Consortium of Humanities Centers and Institutes, the Northrop Frye Centre looks forward to expanding its community of scholars and to continue supporting projects that push disciplinary boundaries.
Northrop Frye Centre Fellows: 2020-2021
The Northrop Frye Centre Doctoral Fellows are doctoral students registered in the Faculty of Arts and Science at the University of Toronto who are in the writing stage of their dissertation. In addition to mentoring undergraduate students and engaging with the intellectual community at Victoria College, the Doctoral Fellows present a public seminar on their doctoral research.
Catia Dignard

Catia Dignard is a doctoral candidate in the Department of Spanish and Portuguese. Her dissertation examines the topic of linguistic representations of black characters in contemporary Cuban fiction, and how these reflect evolving notions of nationhood, class and race relations on the island. Her doctoral research is funded by the Social Sciences and Humanities Research Council of Canada, and draws upon literary and critical theory (postcolonial, critical race and disability studies), sociolinguistics and anthropology. Catia has previously coordinated student cultural exchanges in Nicaragua, Cuba and Italy as an Economics and Intercultural Studies professor. She is presently a course instructor with the Department of Spanish and Portuguese, a singer-songwriter and frequent visitor of Havana.
Patrick Marshall

Patrick Marshall is a PhD candidate at the Cinema Studies Institute of the University of Toronto. His dissertation examines the proliferation of the political conspiracy thriller across Europe and America in the 1970s by situating this genre in relation to the radical political activity of 1968. He focuses on the way that this genre deployed the moral-aesthetic codes of melodrama and the narrative conceit of conspiracy to break the spectating public's relation to the State apparatus: a goal which indicates that these films at once participated in the popularization of radical political critique and a liberal form of moralistic politics.
Tavleen Purewal

Tavleen Purewal (she/her/hers) is a doctoral candidate in the Department of English and a second-generation racialized settler on Turtle Island. Her dissertation explores the set of relations that emerge between Black and Indigenous communities, histories, and politics in contemporary Black Canadian literature. Considering cross-racial and multiracial Black Indigenous relations from the perspective of Black Canadian writing, her research reveals the anti-Black and settler-colonial conditions of dispossession and brutality through which Black peoples in Canada struggle against ideas of sovereignty and land, both of which are central to Indigenous worldviews. However, the contemporary archive she studies demonstrates that the affective expressions of this struggle, in the forms of anxiety, tension, ambivalence and more, become sites of unexpected intimacy between Black, Indigenous, Black Indigenous subjects, and the land.
Rob Twiss

Robert Twiss is a PhD candidate at the University's Centre for Comparative Literature. His dissertation explores how, in the eighteenth century, beliefs and ideas about indigenous American peoples, which had reached Europe in texts written by colonial missionaries and explorers, were used for sociopolitical polemics by French and English satirists. He also works as a translator, and his research interests include translation theory and film.
People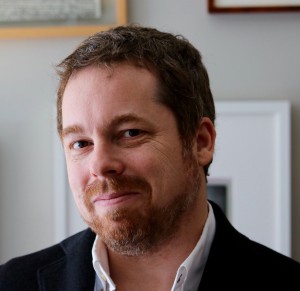 Director, Northrop Frye Centre
Professor Robert Davidson, Ph.D (Cornell)
Victoria College
73 Queen's Park Crescent
Toronto, ON M5S 1K7
Email: robert.davidson@utoronto.ca

Office Hours and / or Leave Status: Email for an appointment.
Bob Davidson, Professor of Spanish and Catalan, specializes in Modern Peninsular Literature and Culture with an emphasis on urban studies and cultural theories of food and hospitality. Prof. Davidson is the author of Jazz Age Barcelona (U of Toronto Press, 2009; shortlisted for the Canada Prize in the Humanities) and The Hotel: Occupied Space (University of Toronto Press, 2018). Current projects include a study of material culture and early 20th-century Spanish and Catalan narrative (By and About Objects) and a monograph on terroir and Catalonia (The Taste of a Nation), which brings together research conducted over the past decade.
He is the founder and co-editor of UTP's Toronto Iberic book series and has published work on different aspects of the Castilian and Catalan avant-gardes, cultural theory and film. Prof. Davidson has served on the editorial boards of the Revista Canadiense de Estudios Hispánicos, Diacritics, Catalan Review and Journal of Catalan Studies and has held visiting positions at The Johns Hopkins University, Queen Mary - University of London (Institut Ramon Llull Visiting Faculty) and University College Cork.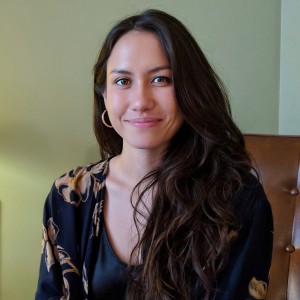 Amelia Bailey
Northrop Frye Centre & Events Coordinator
Victoria College
73 Queen's Park Crescent
Toronto, ON M5S 1K7
Email: nfc@utoronto.ca
Northrop Frye Visiting Fellows: 2020-2021
The Northrop Frye Centre Visiting Fellows are scholars working on research projects in the humanities and interpretive social sciences. Visiting Fellows have access to the University of Toronto library system and the E.J. Pratt Library's special collections. Visiting Fellows participate in the intellectual community at Victoria College and communicate the results of their own research in a public lecture organized by the Centre.
Anastasiya Lyubas

Anastasiya Lyubas holds a PhD in Comparative Literature from Binghamton University (2018). She is the author of Blooming Spaces: The Collected Poetry, Prose, Critical Writing and Letters of Debora Vogel, a ground-breaking scholarly collection dedicated to the work of the Polish and Yiddish Modernist writer Debora Vogel (Boston: Academic Studies Press, October 2020). She is also the author of White Words: Essays, Letters, and Reviews by Debora Vogel, a scholarly volume of Vogel's texts in Ukrainian translations (Kyiv: Dukh i Litera, 2018). Anastasiya was a Visiting Research Fellow at the Modern Literature and Culture Research Centre (MLCRC) at Ryerson University, a Research Fellow at the YIVO Institute of Jewish Research in New York, a Translation Fellow at the Yiddish Book Center, and a Fulbright scholar. Her research has appeared or is forthcoming from Routledge Encyclopedia of Modernism, Nashim: A Journal of Jewish Women's Studies and Gender Studies, Translation: A Transdisciplinary Journal, and In Geveb: A Journal of Yiddish Studies. At NFC, Anastasiya will be working on her monograph project which investigates the limit shared between art and philosophy and the epistemological claims they make on the world. The study of the limit, or the site of plasticity between the sense (the philosophical, speculative) and the sensuous (the literary, fictional) will be explored through the works by Debora Vogel, John Dos Passos, Gertrude Stein, Béla Balázs, Rudolf Brunngraber, and Lu Märten.
Research Affiliate Program
The Northrop Frye Centre Research Affiliate Program is a special opportunity that provides financial and administrative support for the research projects of Victoria College Fellows. The program is of special interest to Fellows who work with, or would like to work with, undergraduate Research Assistants.
About the program

By affiliating a research project with the Northrop Frye Centre (NFC), Fellows gain access to the following:

1) The NFC covers the residual wages for Work Study Research Assistants (normally one per project and normally a Victoria College student).

2) The NFC provides priority-booking access to the Centre (VC102) for research-related activities. If needed, the NFC will also offer administrative support for affiliated research projects.
Eligibility

You must be a Victoria College Fellow with a research project that requires a Research Assistant
How to apply

Please submit a short abstract about your project along with a few lines about how collaborating with the NFC and/or employing undergrad RAs would benefit your work. Please send your application to nfc@utoronto.ca by June 8, 2020.
Questions?
Past Projects (2019-20)

Anne Urbancic, Research Project on Mario Pratesi

Ryan Hamilton was an outstanding participant in the Fall/Winter 2019-20 Work Study Program through the NFC Affiliation. He completed all the tasks indicated in the job proposal. My studies on the letters to and from Tuscan author Mario Pratesi were immensely helped by Ryan's diligent research and careful transcription of original and rare manuscript materials. His work clearly indicated his interest in and commitment to the project. In fact, at our meetings, our conversations tended to go on as we discussed all aspects of the author, the sociopolitical environment in which he wrote, his works and his correspondents. Thank you so much for the NFC Affiliation opportunity.

John Zilcosky

Andreas Motsch