People
The NFC community includes Doctorate, Undergraduate, and Visiting Fellows
Read more
Events
The Northrop Frye Centre's event listings for 2023-24
Event Listing
Research and Awards
There are four research opportunities available through the Northrop Frye Centre.
Learn more
News
Former NFC Doctoral Fellow, Carrie Reese, develops popular U of T class | NFC NEWS

Congratulations to former NFC Doctoral Fellow (2018-2019), Carrie Reese, who has developed a new class for U of T's Cinema Studies Institute titled "Horror Film".
About the Northrop Frye Centre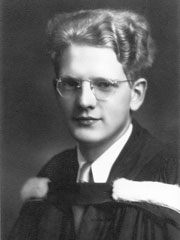 The Northrop Frye Centre (NFC) was established in 1988 to honour the contributions of Dr. Frye. Since 2014, the renewed Northrop Frye Centre has been a convivial space for scholars in the human sciences of all generations to come together for stimulating academic exchange.
With our three fellowship programs, we not only provide financial support for exceptional scholars, but also build a network of mentors, colleagues and friends.
In addition to these fellowships, we also have a Research Affiliation Program, which encourages Victoria College Fellows to apply for funding for a research assistant. This opportunity in turn allows Vic undergraduate students to learn about research methods and to work closely with a faculty member, all while joining the Northrop Frye Centre community.
A member of the Consortium of Humanities Centers and Institutes, the Northrop Frye Centre looks forward to expanding its community of scholars and to continue supporting projects that push disciplinary boundaries.