Admission Awards
Victoria College awards over $300,000 in scholarships to approximately 100 incoming students yearly. Recipients must be outstanding secondary-school students and must select Victoria as their first-preference college at the University of Toronto.
If you have an average in the mid-90s, you will be automatically considered for an admission scholarship when you apply to Victoria College. Please note, this does not mean you will automatically receive one. Scholarship offers will be located in your offer letter for the University of Toronto.
Most awards are between $3,000 and $5,000, but some offer multi-year support and provide up to $20,000.
Victoria College is committed to welcoming students from a variety of socioeconomic, racialized, and indigenous backgrounds and have additional scholarships that serve populations traditionally under-represented in universities. We also offer admission scholarships that are based on an applicant's extracurricular activities, community involvement or achievements in the arts. This information is gathered from the Victoria College Student Profile.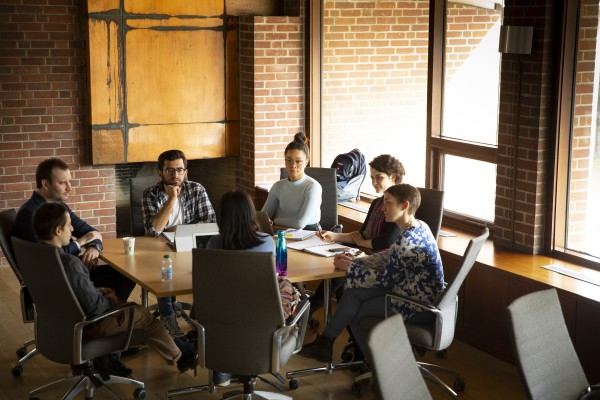 Victoria College Admission Awards

Victoria College offers more than 100 admission scholarships to outstanding secondary school students who indicate Victoria College as their first choice college at the University of Toronto. Scholarship offers will be located in your offer of admission from UofT.
University of Toronto Admission Scholarships

In addition to Victoria College Awards, the University of Toronto has a comprehensive scholarship program that recognizes outstanding achievement at different levels of study.

The Awards Explorer is available for students to explore awards that are available to University of Toronto applicants and students. The tool provides details on awards, including how to apply, if applicable.

To qualify for central University of Toronto Awards, eligible students can submit the Awards Profile to be considered for admission awards based on financial need, academic merit, leadership and other special criteria. Scholarship offers will be located in your offer of admission from UofT.
Admission Awards for International Students

We offer a limited number of scholarships to international students who select Victoria as their first-choice college at the University of Toronto. These recognize secondary-school excellence and don't require an application.

If you receive one of these awards, you will be notified after you get your offer of admission from the University of Toronto.

International students are also encouraged to apply for the Lester B. Pearson International Scholarship. This prestigious scholarship covers tuition, books, incidental fees, and full residence support for four years.
US Citizens

Citizens of the United States studying in degree programs at the University of Toronto, Victoria College, are ineligible for financial assistance from the USA Federal Direct Loan Program. As an international school, the University of Toronto is only eligible for Direct Loans (excludes U.S. grant and work-study).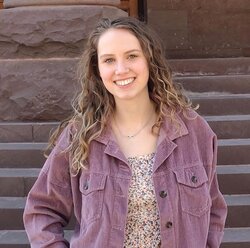 "I came to Toronto without having any connections or any family in the city. In my first year at Vic, I was able to find community through student groups and peer-mentorship organizations. Now as a student leader, I have the opportunity to give back and create a community for others"
- Ava Harrington, U of T Victoria College, Class of 2023
The Robins Access Awards Program
The Robins Access Awards Program (RAAP) was established in 2022 to honour the work of Victoria University's thirteenth President and Vice-Chancellor, William Robins, who has been a strong advocate for programs supporting equity, diversity and inclusion for all Victoria College students.

The RAAP comprises a series of Opportunity Awards which are conferred upon Victoria College students on the basis of financial need who are from under-represented or at-risk groups. These awards create access for students through their flexible nature. They are designed to provide students with an opportunity to live in residence, should they choose to, and to alleviate financial pressures by providing an award that can be used to cover a variety of expenses, thus allowing recipients to focus on their studies and campus involvement. Opportunity award recipients are also matched with a faculty mentor in their first year to support their transition into Vic.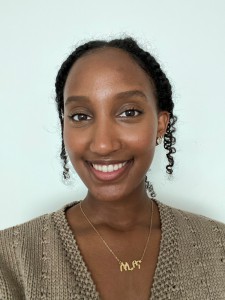 "Receiving the Bader Opportunity Award definitely removed many of the barriers I expected to face as I entered my first year of university; I was able to focus on my studies, make new friends, and immerse myself in the Vic community rather than stressing about my fees and tuition. Meeting other Opportunity Award recipients and knowing that there were other students in my position also gave me a great sense of belonging. I am incredibly grateful for the opportunities that this award has offered me, as they are already shaping my undergraduate experience!"
- Soliana Lijiam, U of T Victoria College, Class of 2026