VWA | Milestones & Monuments: Reflections on Women and Churches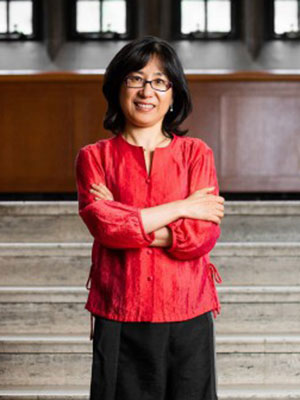 The Victoria Women's Association Presents: Milestones and Monuments: Reflections on Women and Churches in Canada
Where: Alumni Hall
About this Event: Emmanuel College Principal HyeRan Kim-Cragg addresses women's issues and leadership in theological education by drawing insights from the Crucified Woman statue, a hallmark of Emmanuel College.
About the Speaker: Principal and Timothy Eaton Memorial Church Professor of Preaching HyeRan Kim-Cragg is committed to an interdisciplinary approach to homiletics in practical theology. Her teaching and research encompass various topics, including biblical interpretation, postcolonial theories, feminist homiletics and liturgy, migration, and decolonizing practices. Her current research focuses on connecting the climate crisis with preaching.
About the VWA Membership
Every fall, the Victoria Women's Association sends members and donors the membership/donation form, the new programme and the newsletter. The annual membership fee is $20 which may be paid at meetings by cash or by cheque, payable to the VWA. A cheque may also be mailed to the VWA mailing address below. If you wish to receive a receipt, please enclose a stamped, self-addressed envelope. The VWA Executive keeps in touch with members and reminds them of upcoming meetings if a member so wishes. If informed, the Corresponding Secretary also sends cards to members for diverse reasons.