The Judy LaMarsh Lecture Celebrating Women in Leadership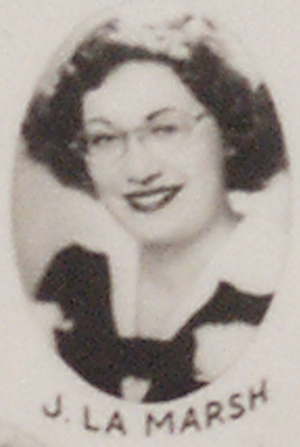 Julia (Judy) Verlyn LaMarsh (1924-1980) attended Victoria College during the 1940s before going on to Osgoode Hall law school. She practiced law in Niagara Falls, Ontario before being elected to the House of Commons as a Liberal MP in 1960. In 1963, she was appointed as the Minister of National Health and Welfare and Minister of Amateur Sport by Lester B. Pearson. LaMarsh was the first female Liberal cabinet member, and only the second female federal Cabinet minister, in Canadian history.
As the Minister of National Health and Welfare, LaMarsh was instrumental in the creation of progressive legislation that established the Canada Pension Plan and Canada's Medicare program. Known as an outspoken advocate for the issues she believed in, she was also the first major government official in the Western world to call attention to the evidence of the dangers of cigarette smoking.
From 1965 to 1968, LaMarsh served as Canada's Secretary of State. She successfully advocated for the establishment of the Royal Commission on the Status of Women, which made 167 recommendations to ensure equality for women in Canada, including federally mandated maternity leave and the addition of 'sex' and 'marital status' as prohibited grounds for employment discrimination.
Following her departure from political office in 1968, LaMarsh also enjoyed success as an author, lawyer, and broadcaster. She published her memoirs in 1969 and two political novels in 1979 and 1980, and hosted several radio and television shows, including On the Line for TVOntario (now TVO) and Judy, a current affairs program for CBC radio. She continued to practice law with a special interest in civil rights cases, and provided pro bono representation for the "Brunswick Four", a watershed incident in the history of LGBTQ rights in Canada.
Before her death in 1980, LaMarsh was invested as an Officer of the Order of Canada.
How the lecture started
At an event in the spring of 2013, Anne Urbancic sat beside alumna Linda MacRae who asked about a possible named and funded lecture and dinner to complement the Pelham Edgar Lecture, but with a focus on women. Eventually Linda MacRae wrote to then-President Paul Gooch and Larry Davies. Vic students had recently founded a club (originally Equal Voice Victoria, renamed the Victoria College Equity Collective) to promote the participation of women in Canadian politics, so Paul Gooch suggested that the women of the club draft a proposal for what the lecture should mean to Vic. Many of the VCEC members and co-chairs were former Vic One students, and Vic One alumnae Delila Bikic, Alexandria Matic, and Irina Samborski successfully initiated the Annual Judy LaMarsh Lecture on January 21, 2015. Today, the lecture is hosted by the Vic One program and the VUSAC Equity Collective (formerly VCEC), and the Victoria Women's Association (VWA) provides some financial support for this lecture.
Significance to the Victoria College Community
As the alma mater of several esteemed political figures, Victoria College has a role to play in honouring former students who have contributed to Canadian leadership, while facilitating an ongoing dialogue surrounding the future of our democratic institutions. Understanding the role that gender plays in Canadian democracy is particularly important for a generation of students who will continue to reap the benefits of a more equitable society, while navigating unchartered waters. In the spirit of our motto, Abeunt studia in mores, the lecture is an opportunity to facilitate the passage of civic engagement and political awareness into the character of our students. As such, the Judy LaMarsh Speaker Series translates long-standing Victoria College traditions into a unique learning experience.
Past speakers
2022 speakers: Wendy Cecil, Maureen Kempston Darkes, Sheelagh Whittaker
2021 speaker: Jill Andrew
2020 speaker: Sally Armstrong
2019 speaker: Kristyn Wong-Tam
2018 speaker: Carol Off
2017 speaker: Carole Taylor
2016 speaker: Kathleen Wynne
2015 fall speaker: Stevie Cameron
2015 spring speaker: Chrystia Freeland
Photo Credit
Victoria University Archives (Toronto), Photograph Collection, 2009.01 Item 79.