The 2022 Crescam Serviendo Award Winners
The Latin phrase crescam serviendo translates roughly as "I will grow through service."
The Crescam Serviendo Awards recognize students who have made an exceptional effort to provide service to Victoria College and to fellow students. Successful nominees have demonstrated involvement in the Victoria College community and service to others through positive and significant contributions to student life and the larger community.
The nomination period for the Crescam Serviendo Award 2022 ran from January 24 to February 18. The Office of the Dean of Students received a total of 25 nominations and the selection committee choose eight winners.
A virtual award ceremony was held with an enthusiastic group of Vic students, staff and faculty on March 29.
Here's the list of winners:
Alexandra Kurtesi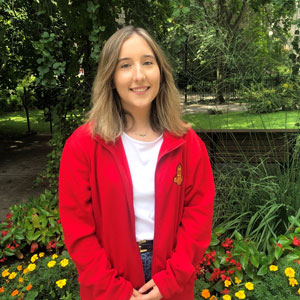 Alexandra Kurtesi (she/her) is a fourth-year student pursuing a double major in Immunology and Physiology. Her past co-cocurricular activities include being involved in Victoria College Orientation as a transition mentor to help integrate incoming students into university life, and as an orientation executive who led events such as Commuter Orientation. Additionally, she was a councillor for Victoria University Students' Administrative Council (VUSAC), leading projects for the Commuter, Mental Wellness and Academic Commissions and serving as a transitionary commuter commissioner. Currently, she is a commuter don at Victoria College and an inventory co-manager at Caffiends, a student-run fair-trade cafe on campus.
Jerico Raguindin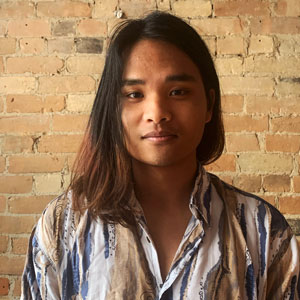 Jerico Raguindin is a student, activist and leader at Victoria College, studying Public Policy and Sociology. He served as the 2021-22 VUSAC president and is a passionate and resilient advocate for mental health, accessibility and climate justice. He has engaged with consultations and activism surrounding numerous policies at U of T, including mental health and campus safety, and has worked constantly to ensure student voices are represented and acted upon. On the lighter side of student life, Raguindin is an avid supporter of the many fun organizations that build community on campus, such as the Victoria Environmental Fashion Show.
Katherine Hovdestad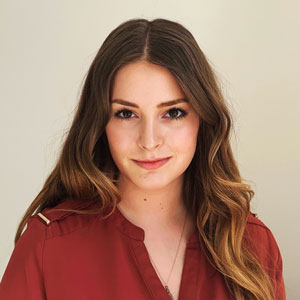 Katherine Hovdestad is a fourth-year Victoria University student pursuing a Bachelor of Commerce. Throughout her time at the university, Hovdestad has demonstrated a passionate effort to improve student life, including serving two terms as the VUSAC finance chair and founding the Rotman Commerce Insurance Association. She has served as a research assistant for the Munk School of Global Affairs and Public Policy, the Institute for Management & Innovation (UTM) and the Rotman Commerce Centre for Professional Skills, and acted as a teaching assistant 11 times across various undergraduate and graduate-level business courses.
Michelle Zhao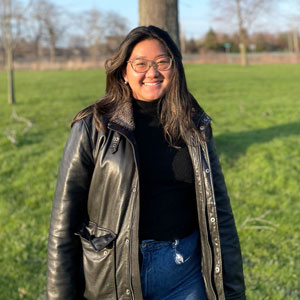 Michelle Zhao is in her final year at the University of Toronto, where she is pursuing a specialist in Health and Disease. In her time at university, she has taken part in various roles in campus life, including student council president, campus tour guide and residence don. Zhao aspires to pursue a career in healthcare and health advocacy. In her free time, Zhao enjoys exploring the city, thrifting and putting together colourful outfits.
Nerija Gray


Nerija Gray is in her final year at Victoria College and pursuing a double major in Physiology and Global Health. During her time at Vic, Gray was involved in VUSAC and the Orientation Executive, where she made space for students to find support in their studies amidst the pandemic. As a residence don in her fourth year, Gray has continued to foster community amongst her students and the rest of the college. Gray's proudest achievement at Vic is carrying 10 fridges during move-in as an Orientation Leader in 2019.
Riley Switzman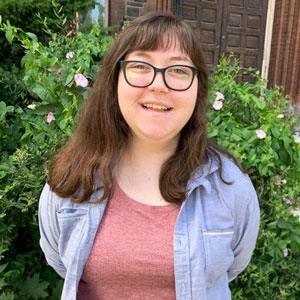 Riley Switzman is a fourth-year student majoring in English with minors in Cinema Studies and the Writing & Rhetoric program. Switzman has participated in Victoria College Orientation every year since her first, becoming an orientation executive in 2021. Switzman also became editor-in-chief of The Spectatorial after its time on hiatus, bringing the journal back to life and publishing three volumes with her team. Switzman was the director of events with VicPride! as they revamped their operations this year to work on into the future, and says there are few things she has enjoyed more than working with the Vic community while acquiring her undergraduate degree.
Shannon Vincent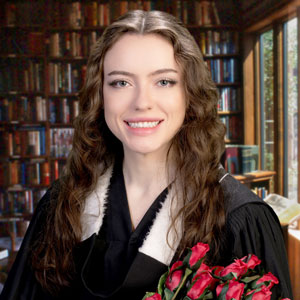 Shannon Vincent is a Political Science major, with a double minor in Philosophy and Sexual Diversity Studies. She has been a volunteer at Caffiends, Victoria College's fair trade cafe, since 2018. She was the co-manager of Caffiends from April 2020-December 2021. Upon graduation, she intends on applying to law school and hopes to one day work in a legal aid clinic that serves the LGBTQ+ community.
Utkarsh Mali


Utkarsh Mali is a fourth-year student from Singapore. He is studying physics and mathematics and is graduating this year. He will be continuing on at the University of Toronto through graduate studies. As part of the Victoria College International Mentorship program, he enjoys spending time with student groups on campus and is passionate about mentorship and meeting new people. He also loves spending time outdoors. Some of Mali's hobbies include ultimate Frisbee, hiking and kayaking. If he's not outdoors, you'll find Mali listening to music or playing board games.